In conjunction with the Central Mass International Jewish Film Festival
April 5-25, 2021
For eight years, the JCCNS International Jewish Film Festival has successfully brought the community together by presenting outstanding films inspired by Jewish history, culture, and values. A special thank you to our generous Sponsors - without your support this festival would not be possible!


This year we are excited to continue this tradition with another series of fabulous films!
As the COVID-19 pandemic continues to challenge us to create new ways for us to gather as a community, we are delighted to present our 2nd VIRTUAL Film Festival! Last year was so successful, we reached a record number of viewers, and we're ready to do it again! Although we will be watching films separately, we look forward to joining together, after certain films, for live Zooms with the filmmakers, actors and directors!
We are also excited to announce that this year we are widening our audience to include our friends in the Worcester area by partnering with the Central Mass International Jewish Film Festival!


Eventive is our box office and virtual screening platform. You must have a (free) Eventive account to purchase tickets and watch the films. You can purchase any number of film(s) and watch them (within their assigned viewing time)on a variety of devices (computer, laptop, iPad, smartphone) or home TV!

Instructions are available for all methods of viewing, including watching on your smart TV or through a streaming device.
PLEASE NOTE: You may purchase your ticket ahead of time, or when you are ready to watch. Once you start watching, you will have 48 hours to complete your viewing. Each film will have a 72 hour window. Due to our arrangements with the film distributors, films may only be viewed in Massachusetts.
Our 2021 line-up of films is our best yet! Please take advantage of our discounted ticket packages, which this year are offered for your choice of of 6, 9 or all 13 featured films. Click HERE to see the three different ticket package levels.
Thank you for your support, stay safe and be well!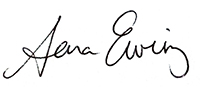 Sara Ewing, JCCNS Adult Program Director

---
Recorded discussion available

Live discussion (available on date listed below icon)

PRESENTING SPONSOR - $5,000
Sponsor banner included in JFF event title and as part of all marketing efforts

Most prominent acknowledgment on screen prior to ALL films

Highest placement of name/logo on all JFF promotional materials

Click-thru logo in our weekly e-blast during JFF

Listing on JFF page of JCCNS.org

Virtual ticket to each film
OPHIR (ISRAELI OSCAR) SPONSOR - $3,600
Special acknowledgment on screen prior to sponsored film

Name/logo on all JFF promotional materials

Click-thru logo in our weekly e-blast during JFF

Listing on JFF page of JCCNS.org

Virtual ticket to each film
OSCAR (FILM) SPONSOR - $2,000
Acknowledgment on screen prior to sponsored film

Name/logo on all JFF promotional materials

Click-thru logo in our weekly e-blast during JFF

Listing on JFF page of JCCNS.org

Virtual ticket to each film
GOLDEN GLOBE SPONSOR - $720
Name/logo on all JFF promotional materials

Listing on JFF page of JCCNS.org

Virtual ticket to each film
FRIEND OF THE FILM SPONSOR - $360
Listing on JFF page of JCCNS.org

Virtual ticket to each film